Classes are for HQG members but if there is space available, non- HQG members can participate.
Education Policy HQG Workshop Regist Policy (2)
Class registration form HQG Workshop Registration form (1)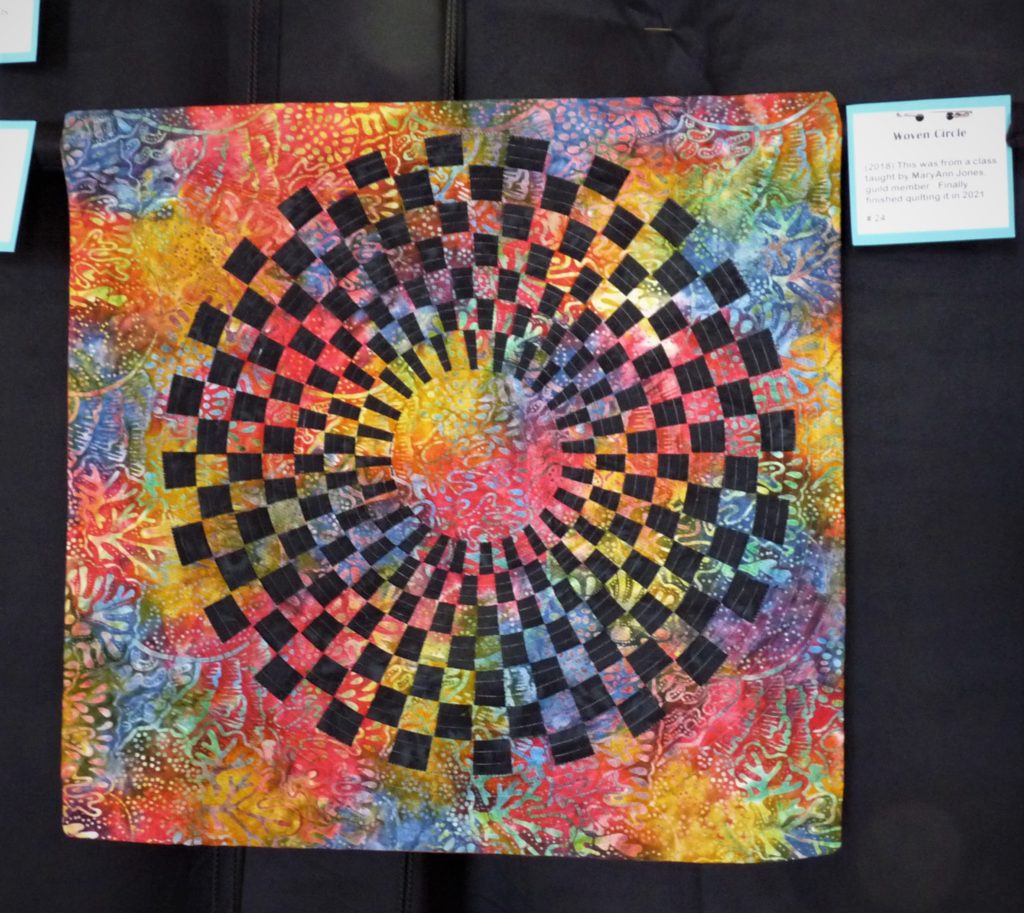 On November 12, 2022, Mary Ann Jones will be offering her WOVEN CIRCLE WALLHANGING class. It will be held at the West Oahu CC campus, Room E135. This is your chance to make a wall hanging similar to the ones shown at the last HQG meeting. Supply list will be given out upon signing up and paying for the class. For more ideas, see Anna Faustino's Simply Stunning Woven Quilts. It's out of print now, but there are copies available on-line. Class price is $10.00 plus a charge [TBD] for the pattern
Phyllis Cullen – Impressionist Landscape Class
Saturday and Sunday, Jan. 21-22, 2023
Phyllis Cullen class on her "Impressionist Landscape" technique will be held as follows:
Date: January 21-22, 2023
Location: 500 Lunalilo Home Road, Hawaii Kai
Cost: $75 for two days
No machine required for this class, just scraps! You will learn to "paint" a landscape, seascape, or lava scape. A coloring book outline and oil pastel crayons will be provided (16 crayons per student). No drawing skills required. You will learn about value, contrast, perspective and composition. Phyllis also will provide instructions on the use of Adobe® Photoshop® Elements to create a pattern from a photo.
~Ellen Owens, Ann Tom, Betty Steljes, Stella Honda