"INSPIRATION"
Quilt Show 2022
April 29 – May 13 at Honolulu Hale
Opening Ceremony on April 29 (Friday) from 5-7 PM.
Photos courtesy of Estelle Inn. (Click on photo to see a full image.)
Quilts by Arlene Adams
Quilt Show Awardees
2022 Quilt Show Recap
For those of you who missed the quilt show, you missed an awesome show! The quilts were spectacular and the voting certainly showed a lot of appreciation for the talent.
The ribbon award winners are:
Applique 1st – Kay Anguay – Honu
2nd – Carla Simao – At home during the pandemic
3rd – Estelle Inn – Puamana
Patchwork        1st – Shifeir Sunada – My Glacier Star
2nd – Shifeir Sunada – Yukatas at a Glance
3rd – Margaret Manangan – Panda Encounter
Pictorial/Landscape 1st – Phyllis Cullen – Frigates, which also won Viewer's Choice award!
2nd – Kathleen Foote – Explorers
                                       3rd – Estelle Inn – Tweet Tweet Home
Art/Modern 1st – Margaret Teruya – Umbra
2nd – Kay Anguay – Sashiko with Wave
3rd – Margaret Teruya- Pi R Squared
Group 1st – Joanne How – Wildflowers
2nd – Ruth Davis – Wildflowers
3rd – Donna Kanealii – Favorite Wildflowers
Hawaiian 1st – Ric Stark – Sunrise on Haleakala which also won Best in show!!
2nd – Carla Simao – Ulu
3rd – Carla Simao – Lau'ae Sunset
You will notice several of our quilters won multiple ribbons – Congratulations to you. But just so you know, all the quilts had votes cast for them, so we were all winners!
Thank you for participating in the show by entering a quilt, being a show angel, being on a committee or coming to the show – you made it happen and the quilt committee thanks you very much. Looking forward to our next show with more entries and more winners!!
Aloha,
The Donnas
Applique Quilts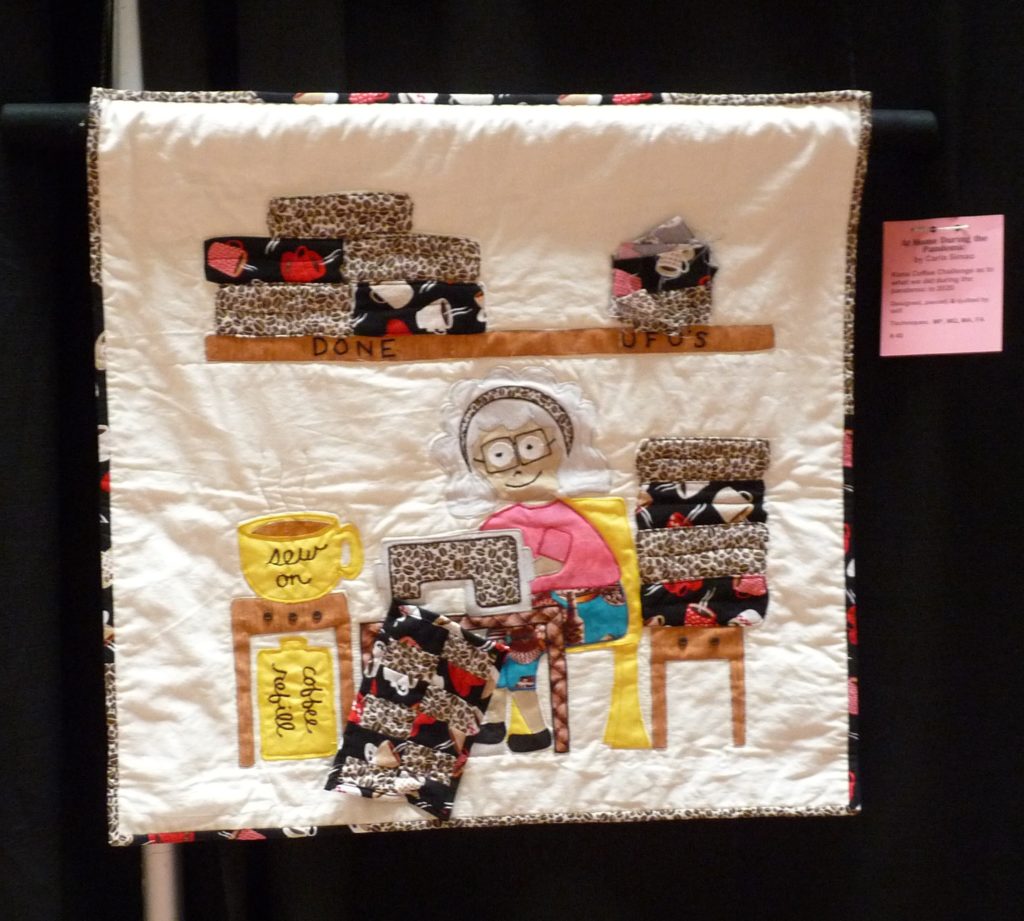 Art/Modern and Embroidery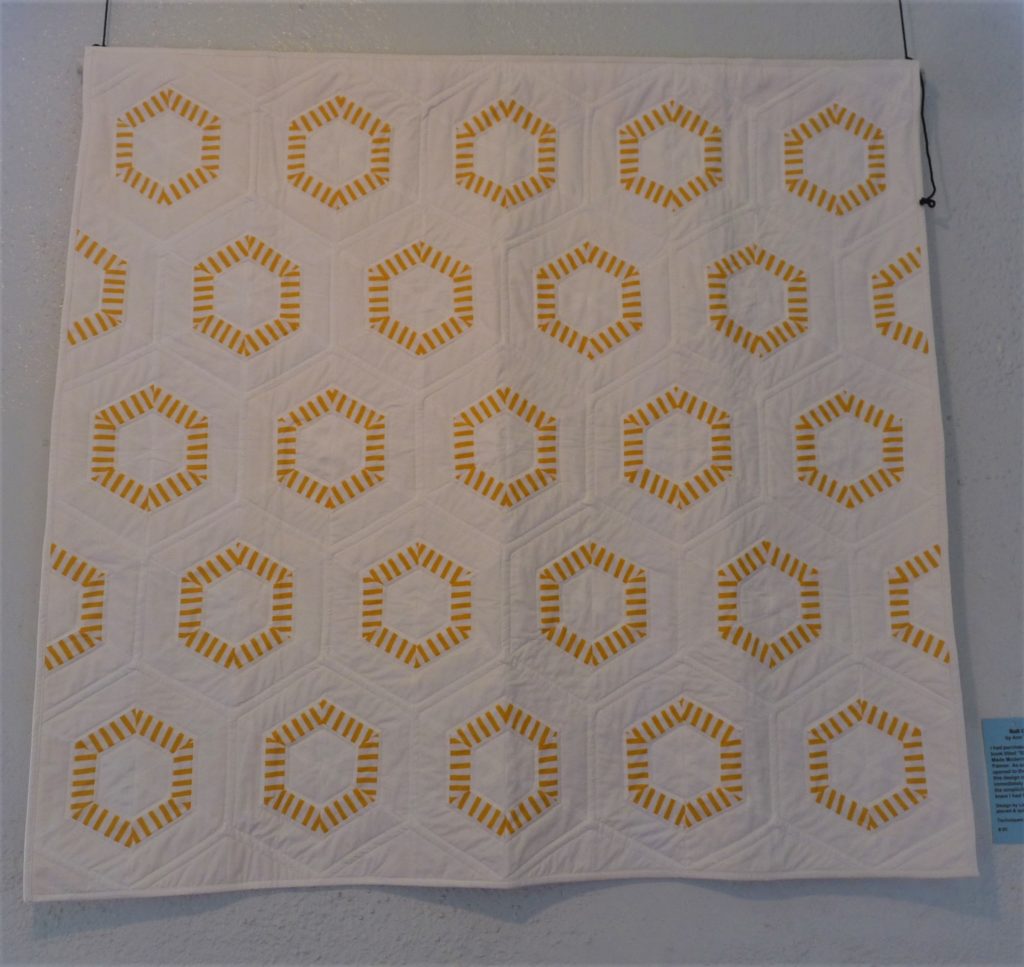 Patchwork
Challenge
Group
Traditional Hawaiian
Pictorial/Landscape
Opening Ceremony April 29, 2022